Sleep Paralysis by Gabriel Bruce released on December 5th on Off Modern    Records (with pre-order)
  Big Blue Eyes by King Dude from the upcoming "LOVE" LP out on Dais Records.
  Put Me To Sleep by Porcelain Raft from their debut album "Strange Weekend" out on   January 2012 on Secretly Canadian.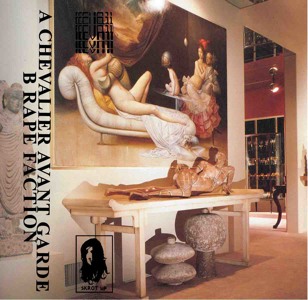 Can't Tell by Chevalier Avant Garde on Chevalier Avant Garde/Rape Faction   split on Electric Voice Records and Skrot Up. 


  Get It Right by Tashaki Miyaki from their self titled EP on The Sounds Of Sweet Nothing. 
 

   Parents by Lee Noble from "Horrorism" LP out on October on Bathetic Records.
 

   Shot To La Parc by Tonstartssbandht from "Now I Am Become" LP on    Arbutus Records.
Tweet